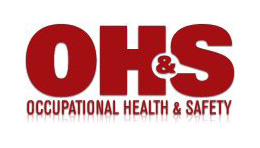 In accordance with Australian Standard AS5007, inspection and maintenance of the equipment is required at intervals not exceeding a time period of 4 months. The building owner or agent is responsible for the safe operation and maintenance of each individual automatic door in the building and the adoption of safety checking and planned maintenance procedures.
Failure to properly service and maintain powered pedestrian doors may cause an electrical and/or mechanical failure. This could result in a possible personal injury and related liability claim by the aggrieved party against the building's owner and facilities manager citing that the service and maintenance procedures contained in AS5007 were not adhered to.
Regular inspection and maintenance of the automatic door entrance in accordance with AS5007 is important to ensure safe operation, long term reliability and working efficiency of the automatic door entrance, including safety devices and safety systems.
Automatic doors supplied and installed in Australia must comply with:
Automatic doors supplied and installed in Australia must comply with:
Australian Standard AS5007 'Powered doors for pedestrian access and egress' replaces existing standards AS4085 'Automatic sliding door assemblies' and 'AS4290 'Automatic revolving door assemblies'. AS5007 with is endorsed by AADIF and sets out new performance, safety and maintenance requirements for automatic pedestrian doors including sliding doors, swing doors, folding doors and revolving doors.
Australian Standard AS1428 "Design for access and mobility, Part 1'.
The Building Code of Australia (BCA), clauses D2.19 and D.2.21.
The Disability Discrimination Act (DDA), which directly references the BCA and AS1428
Go Back